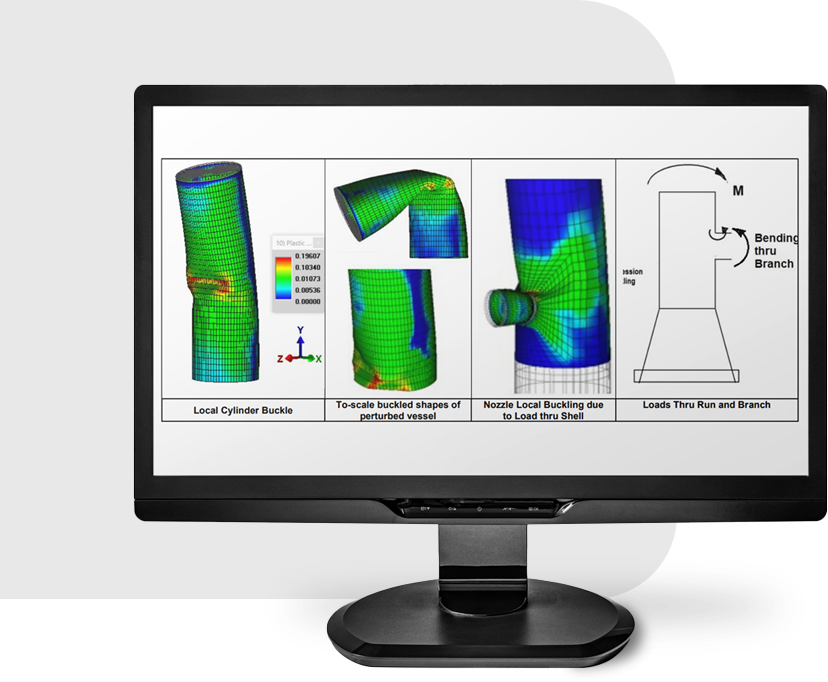 Validate Your Pressure Vessel Designs
Easily evaluate single-component nozzles, saddles, pipe shoes, clips, & more
Validate your designs for code compliance and report accurate stress for piping designers.
Within minutes you'll be able to generate outputs based on a variety of head types, including spherical, elliptical, ASME, dished, cylindrical and conical.
Browse these helpful resources
Discover what FEA insights can do for your pressure vessel designs.
Download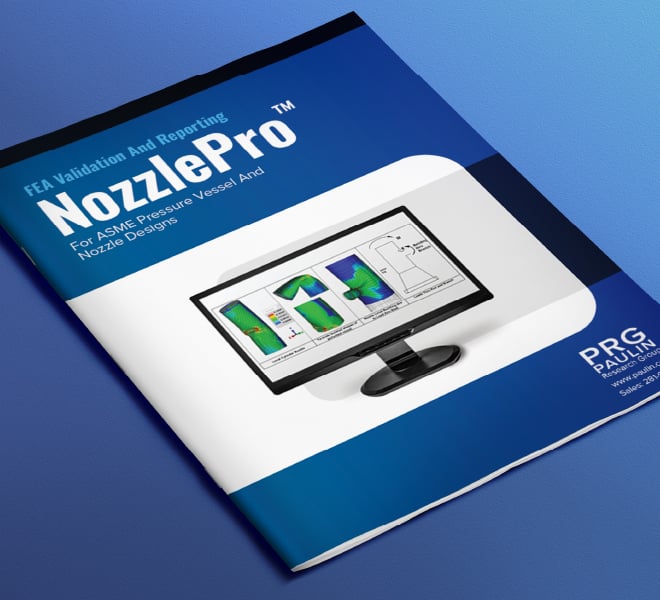 NozzlePRO is regularly updated. Discover all the features included in the latest release.
Explore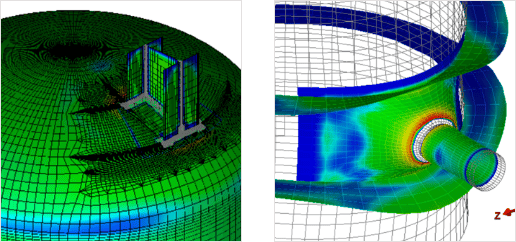 NozzlePRO Sample Model Analysis and Report
Reporting is easy with NozzlePRO. Simply input your variables and a ready-to-submit compliance report is ready to turn in.
Download